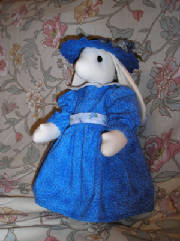 Miss Molly is a delight in her pretty blue dress and her hand crocheted hat. This very special bunny traveled a long way to her new home in Pennsylvania. Her new family was very excited when she finally arrived! Happy Mother's Day!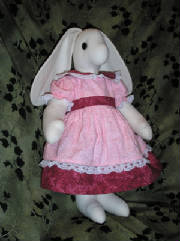 While making this Bunny my fiance surprised me. He came to me and asked if we could keep this one. So, we adopted this Muslin Bunny into our loving home and she watches me while I work.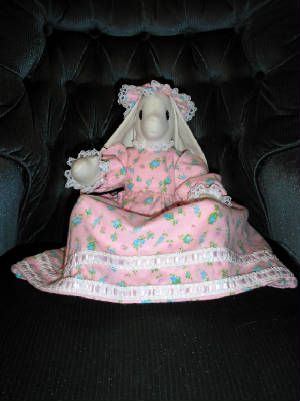 Bunny number two came out perfect! She is warm and cozy in her flannel nightgown with her matching flannel night hat.
This bunny was sold to a friend who wanted a special gift for her god-child.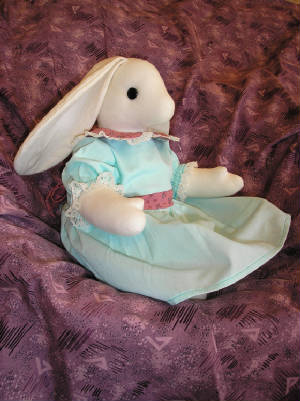 I made this bunny for my sister's birthday. She was SO surprised. My sister named her Zakia Alberta. Zakia was born on the same day as my sister's birthday!
The third bunny that I made was a challenge. My landlord's wife wanted a Santa Bunny. The challenge was in figuring out how to make his outfit.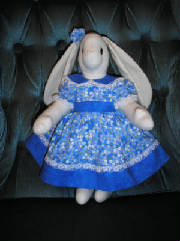 This is the first muslin Bunny that I made. I thought that she came out very sweet. Friends and family urged me to make more. The pattern needed a few adjustments, which I made. Then, onto Bunny number two!